2020 Ford Mustang
Find Yours
View Specials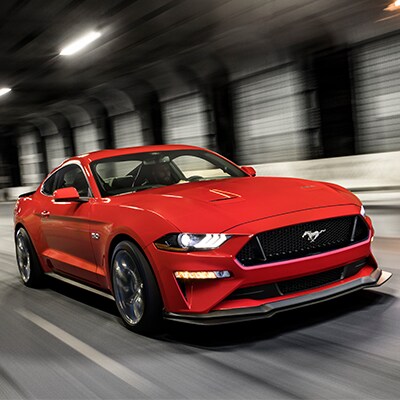 Standard LED Headlamps
Light the Way
Rolling up with bright LED headlights is certainly one way to make an entrance, but the striking sight of the headlamps on the Mustang is just one perk. These signature LED lights help to improve visibility on those long night drives so that you can enjoy clearer vision. So, you can take advantage of a safer driving experience in a car that easily grabs attention.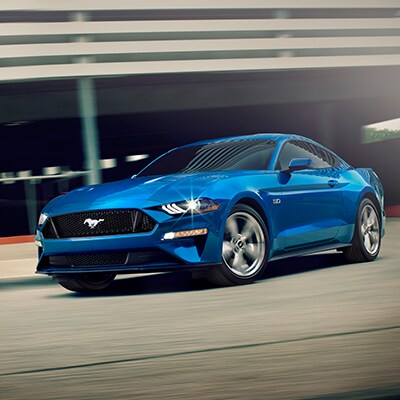 High-Performance Braking
Pull Back on the Reins
Each Mustang model comes with ample braking power to help you stay in control. The GT Performance Package adds high-performance front brakes featuring six-piston Brembo calipers with 15-inch vented rotors. So, when you're roaring down the highway, you can drive with confidence in the Mustang's stopping power.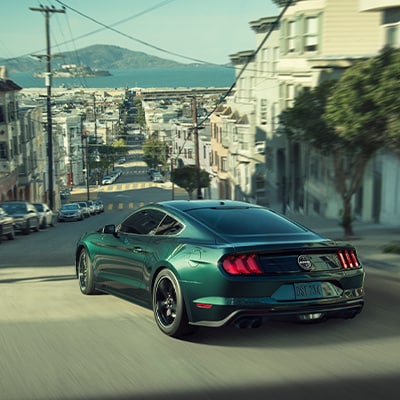 Most Powerful Street-Legal Ford Engine
Leave the Competition in the Dust
The Ford Mustang offers a wide range of phenomenally powerful engines, but the available 5.2L supercharged V8 holds the distinction of being the most powerful street-legal Ford production engine ever. With this engine under the hood, the Mustang can reach up to 700 horsepower and 625 pound-feet of torque.

More Features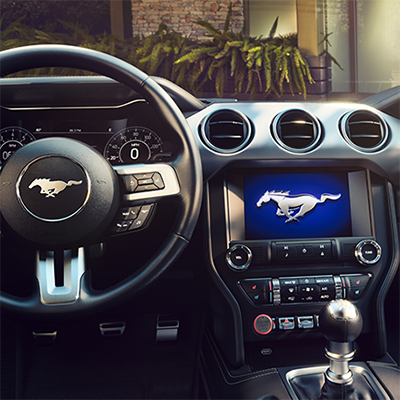 B&O Sound System
Blast Your Soundtrack
The available premium sound system by Bang & Olufsen can help you take your soundtrack to a whole new level. This sound system boasts 12 speakers alongside woofers, an in-trunk subwoofer, and more. You can also take advantage of a CD player and HD Radio Technology to personalize every adventure with tunes that you can experience to the fullest.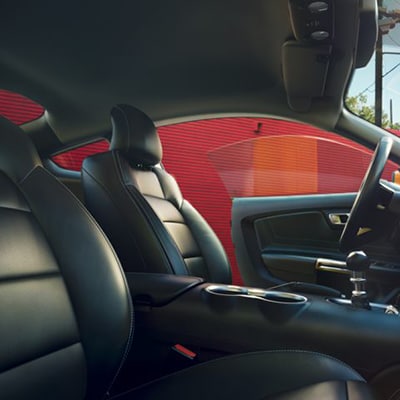 LCD Digital Cluster
Track Your Performance
The available 12-inch LCD cluster offers a wide range of configurations so that you can keep track of key information and follow your Mustang's performance. Time laps, track speed, and even choose custom colors to personalize your experience. Choose your gauge layout and keep the most important details right where you can see them.