Turn Heads and Enjoy the Ride with a New Ford Bronco Sport in Missoula
At Lithia Ford of Missoula, we don't know about you, but we were more than a little excited when we first heard that Ford was bringing back an old fan favorite model name with the release of the new Ford Bronco collection. A collection of stylish, off-road ready SUVs that combine design and performance, the latest Ford lineup has a lot to offer, and the compact Ford Bronco Sport is the perfect embodiment of everything drivers love about Ford engineering.
A five-passenger, two-row, compact SUV that takes everything we love about rugged, full-sized SUVs and fits it into an eye-catching and fun-to-drive size, the Bronco Sport has something for everyone, including a rainbow of color combinations and a menu of terrific trim levels.
Meet Your Next Ford SUV in Person
Explore the current collection of available, brand-new Ford models at our Brooks Street dealership. Browse online to learn more and discover a nice assortment of Bronco Sport options that are just waiting to impress you.
At home on the main highway or off the beaten path on trail rides, the Bronco Sport is comfortable and up for any adventure. To make office commutes easier than ever, it comes with a long list of the latest tech and safety features, including smartphone integration and blind-spot monitoring, and to make off-road jaunts exhilarating, it also has a variety of specialized features that help it perform when you want it to. These include:
Standard four-wheel drive
Standard adjustable drive modes
Available all-terrain tires with revised suspension system
Available underbody skid plates
Available trail control (a cruise control system that works for trails)
Learn more about the Ford Bronco Sport and everything it can add to your daily drives. We look forward to introducing you in person and to helping you select the perfect Ford SUV for your needs.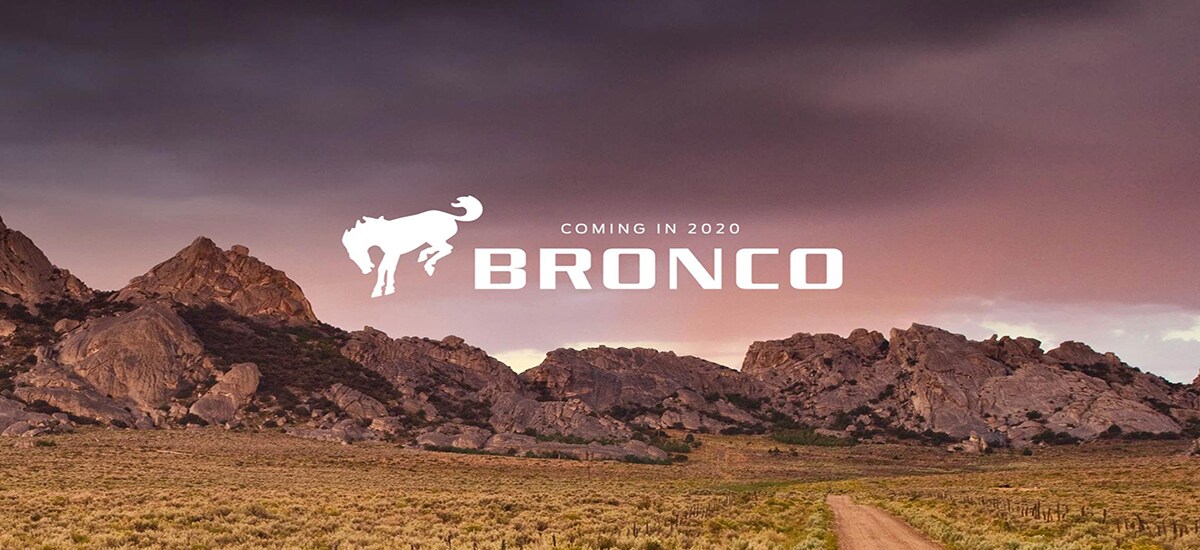 BRONCO RIDES AGAIN
Set a Course for Adventure with the Upcoming 2021 Ford Bronco
WSince its inception in 1966, the Ford Bronco has been at the forefront of the SUV field by blazing a trail through the back roads of the USA. It hasn't been seen on roads since 1996, but the Ford Motor Company is ready to reintroduce it with the 2021 model year. Its classic design is now backed by impressive interior design, along with an arsenal of available technology and amenities. Click the Reserve Now button down below for a chance at your very own model!