2020 Ford F-150
Find Yours
View Specials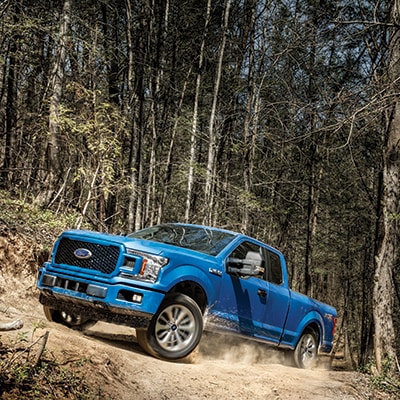 Aluminum-Alloy Body
Durable and Light
The Ford F-150 features high-strength aluminum-alloy body construction, which helps to cut back on weight. By reducing the amount of weight in the body, Ford engineers were able to fortify other parts of the F-150 without increasing the overall weight of the truck, granting the F-150 the strength it needs to tow and haul heavy loads.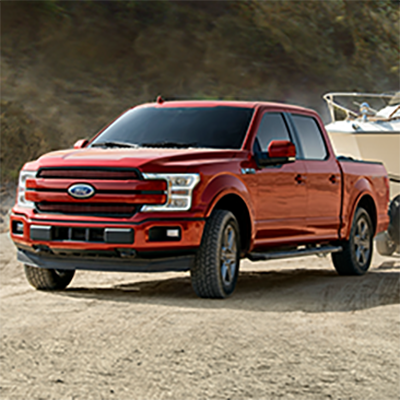 Incredible Towing Power
Plenty of Strength to Handle Your Toughest Jobs
When properly equipped, the Ford F-150 can tow up to 13,200 pounds. So, if you have some heavy lifting, the F-150 can tackle it with ease. With the F-150 at your command and the power to tow trailers, boats, and more at your disposal, you can make the most of your work your play.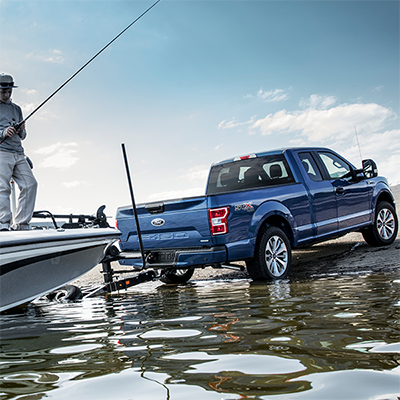 LED Lighting
Bright Light Where You Need It Most
The F-150 offers optional LED lighting to deliver exceptional illumination, but you won't just find bright headlamps on this truck! The F-150 also offers LED lighting in a variety of places, such as the side-mirrors, box lights, and trailer hitch light. So, if you find yourself working after the sun goes down, you can still enjoy plenty of bright light.

More Features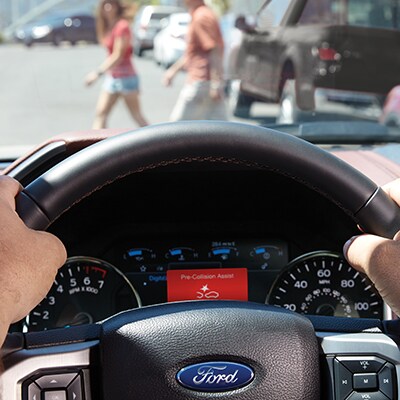 In-Cab Storage
For Things That Don't Belong in the Truck Bed
The F-150 offers a wide range of places to stow your items, such as door-trim panel bins and a spacious glove box. You can even opt for the available flow-through center console, which has enough room for a laptop. Additionally, SuperCab and SuperCrew models have flat rear load floors complete with under-seat storage.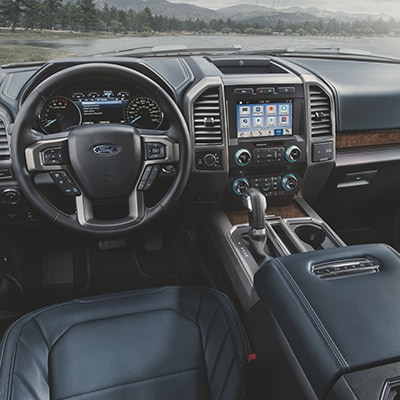 Productivity Screen
Keep Tabs on Your F-150's Performance
With the available 8-inch LCD productivity screen, you can keep track of helpful information. This screen keeps key details like towing data and fuel economy right where you can see it on the instrument cluster. You can also customize your home screen so that you can easily access your most frequently used screens.