2020 Ford Fusion
Find Yours
View Specials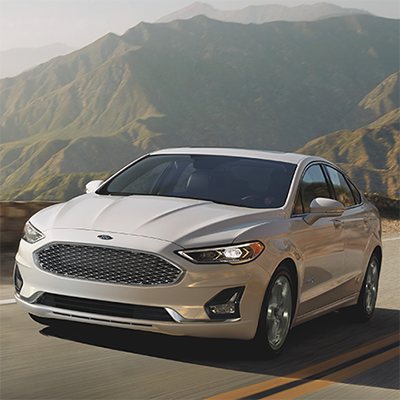 <
Intelligent All-Wheel Drive
Smarter All-Weather Capability
The new Ford Fusion is available with a cutting-edge AWD system that can help enhance your driving experience whether the roads are dry or wet. The sensors integrated into this AWD system work to improve traction and handling by balancing torque between the rear and front wheels. Typically, this AWD system can act before wheelslip even has the chance to occur.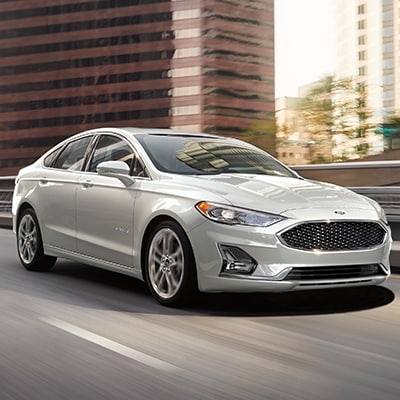 Hybrid Options
Go a Little Greener
The Ford Fusion lineup includes efficient hybrid and plug-in hybrid variants that enable you to get more out of your drive while saving at the pump. By combining gas power and the energy of an 88kW electric motor, the Fusion Hybrid can deliver great fuel economy and an impressive driving range.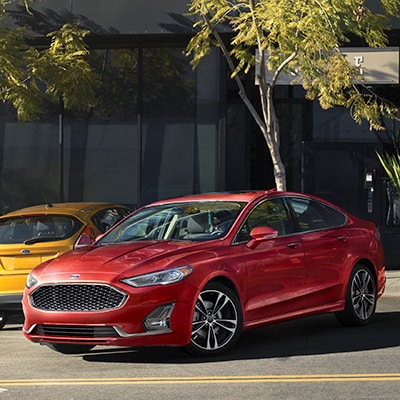 Power Moonroof
Brighten Your Day
A power moonroof counts among the Fusion's many exciting available features that serve to enhance your driving experience. Whether you want to let natural light wash over the interior of your car or you want to catch a glimpse of the stars overhead, this moonroof can help you connect with the outdoors.

More Features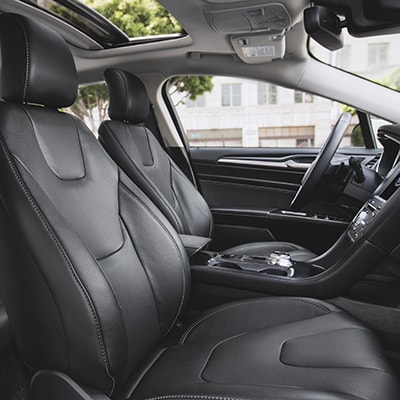 Cargo Space
Room for Your Gear
Having a spacious trunk means you don't have to worry about leaving anything behind when you set off on grand adventures. The Fusion offers plenty of trunk space -- 16 cubic feet, to be exact. So, when you need to pack up for your next getaway, you'll find plenty of room in the Fusion.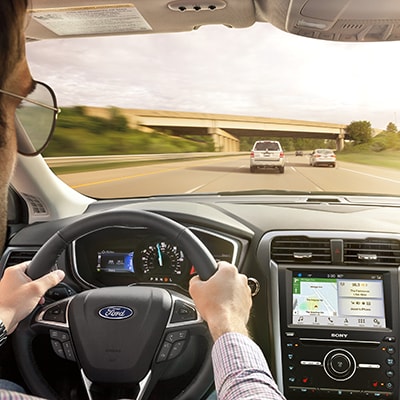 User-Friendly Infotainment
Stay Entertained on the Go
The voice-activated SYNC 3 infotainment system is available on the Fusion, allowing you to enjoy a variety of features that can help you stay entertained and connected when you're on the move. SYNC 3 also brings Apple CarPlay and Android Auto compatibility to your Fusion, granting you easy access to your favorite smartphone features.