2020 Ford F-250
Find Yours
View Specials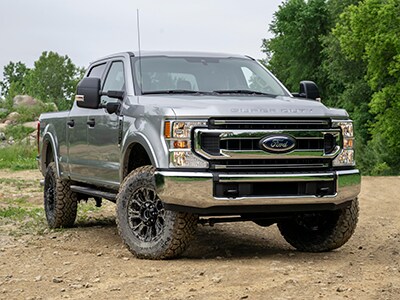 High-Strength Steel Frame
Built to Tackle Tough Jobs
Exceptional towing and hauling power starts with strong bones, and the Ford F-250 is built to prove it. The Ford F-250's durable fully boxed frame is made up of over 95 percent high-strength steel, which helps it achieve extraordinary feats of strength. With a strong frame, suspension, axle, and driveline components, the F-250 is well-equipped to take on your heavy lifting.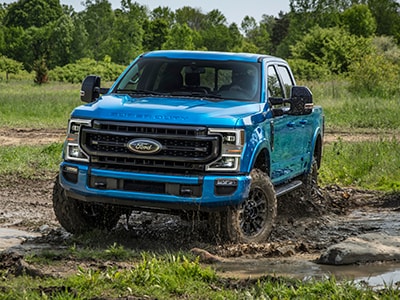 Upgraded Grille Design
Keep Your Engine Cool
The new F-250 features a unique new grille design that helps to improve airflow to the engine. This high-airflow grille design works to increase engine cooling, which serves to help keep your engine from overheating. Keeping your engine cool, especially when it's working hard to help you tow and haul heavy loads, helps to improve fuel economy.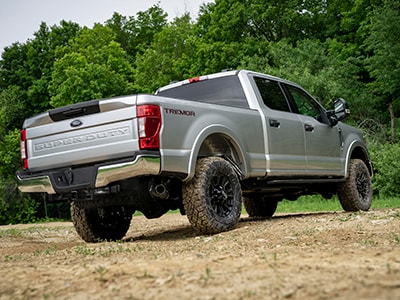 Aluminum-Alloy Body
Lightweight, But Strong
Aluminum alloy is light but exceptionally durable, which makes the F-250 more resistant to dents and dings. You can also worry less about rust. Because aluminum alloy is so light, it allows Ford engineers to take the weight savings and redistribute them to other parts of the truck to fortify them and grant you even better towing and hauling power.

More Features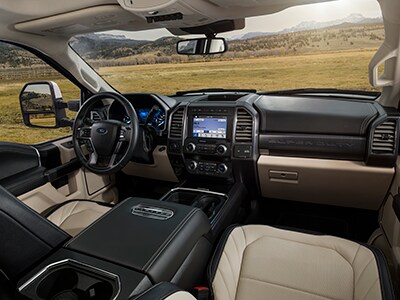 Wi-Fi Hotspot
Stay Connected on the Go
Whether you want to stream music while you're on the move or you need to connect your laptop to get some work done at a job site, you can stay connected through an available Wi-Fi hotspot. FordPass Connect allows you to connect up to ten devices at the same time, so even your passengers can stay connected when you're on the move.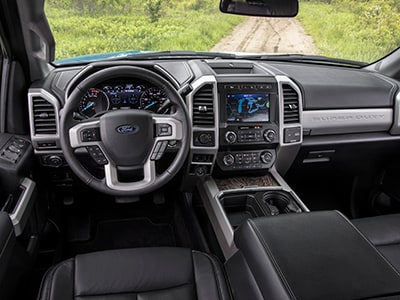 Secure Storage Options
Keep Your Belongings Stowed Away
The Crew Cab variant of the Ford F-250 features an available under-seat box that folds and locks to help you secure valuables and loose items. This lockable box is integrated with the floor, so it enables you to stow your items and secure them out of sight.