2019 Ford Transit
Find Yours
View Specials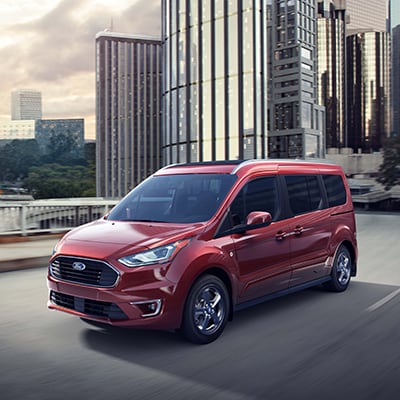 Body Design
Adapt to Suit your Business
With a wide array of different configuration options and upfit selections, the 2019 Ford Transit allows you to adapt based on work responsibilities and the demands of a specific job. Choose between a trio of engines, three roof heights, multiple proportion arrangements, two wheelbases and much more to optimize how you tackle work and remain highly efficient around the clock.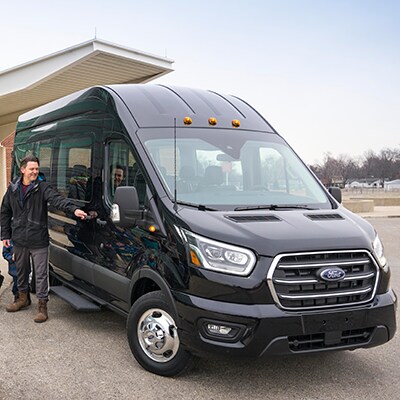 Door Options
Versatile Ease of Access
This new Ford commercial cargo van accommodates the loading process in several creative ways based on the manner you need these important steps to unfold. Respective door configurations you can sort through and choose from include passenger-side 60/40 hinged cargo doors, optional passenger side doors that slide seamlessly, dual sliding side doors for enhanced convenience, and rear-hinged 50/50 cargo doors with respective 180 degree and 253 degree maneuverability based on wheelbase choice.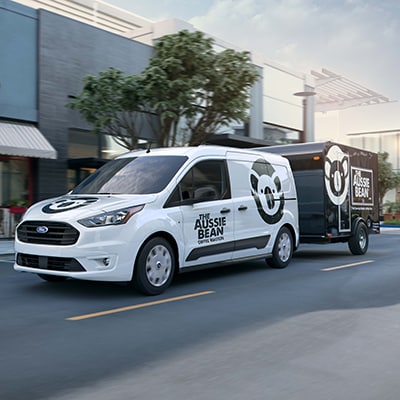 Performance Capacity
Limitation-Free Towing and Hauling
With dynamic engine selections and a Built Ford Tough® construct, the 2019 Ford Transit is highly assertive when it comes to performance potential and peak capabilities. A max tow rating of 7,500 pounds and max payload capacity of 4,640 pounds allow you to respectively trailer heavy equipment and haul extensive storage with minimal reservation, taking rugged business initiatives to the next level as a result.

More Features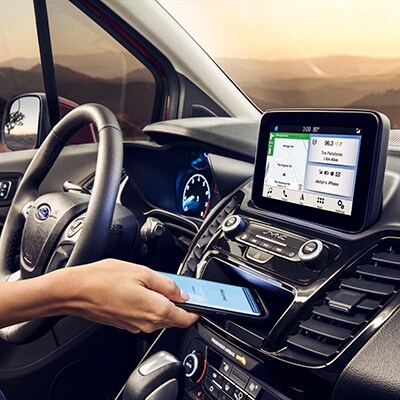 SYNC® 3
Digital Convenience
With voice-activated command of a practical built-in digital interface, 2019 Ford Transit operators get to enjoy the benefits that come with responsive technology and innovative infotainment. From available built-in navigation settings to music streaming services, messaging applications and more, SYNC® 3 keeps your business fully plugged into the outside world in real time.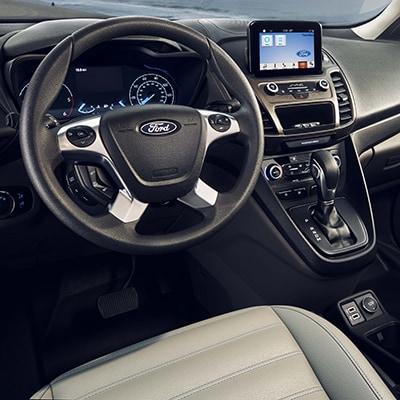 Power Inverter
Stay Charged to Remain Connected
From your smartphone to work computer and internet-synced printer, there are a lot of digital appliances you must keep fully charged and readily available to activate for successful business operations on the move. And with an available built-in power inverter, this charging process becomes more convenient to accommodate these continuous connectivity access needs.