2018 Ford Transit
Find Yours
View Specials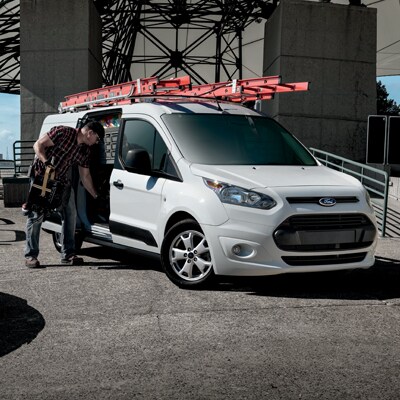 Business
The Versatility You Need to Cater to Your Business Needs
Whether you're looking to grow, or establish your business, there's no denying the Ford Transit's ability to fit your business needs. One of the ways the Transit is equipped to handle your many business needs is due to its variety of wheelbases and body lengths. Does your business require you to transport people from point A to point B? Or, does your business have a need for carrying cargo? Either way, the Transit lineup has something for you, including a Van and Passenger Wagon variant. Both models are built with lightweight, yet robust unibody construction for exceptional power and strength.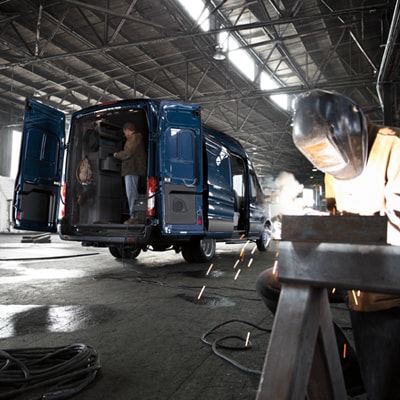 Productivity
Benefit from Greater Productivity in Your Work Day
When it comes to the topic of productivity, it's clear everyone wants more of it. Unfortunately, there's a variety of things that can hinder you from making the most of your workday. The Ford Transit is fortunately not one of those contributing factors; in fact, the Transit lineup was built specifically to help you work more efficiently and profitably. On Transit low-roof models, you will benefit from either 60/40 hinged cargo doors or optional sliding doors. Further, there's a number of available window configurations to ensure there's an option for every job and business need.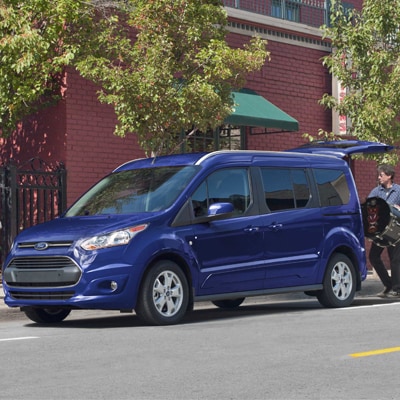 Safety
The Ford Transit is Recognized for Safety
When it comes to your workday, safety is paramount. That's why we're pleased to inform you that the Ford Transit received a 5-Star Overall Safety score from the National Highway Traffic Safety Administration (NHTSA). In addition to this impressive safety score, business owners and their employees will benefit from advanced features, such as Lane-keeping alert, an available system that will send the driver a warning if he or she unintentionally drifts out of their lane.

More Features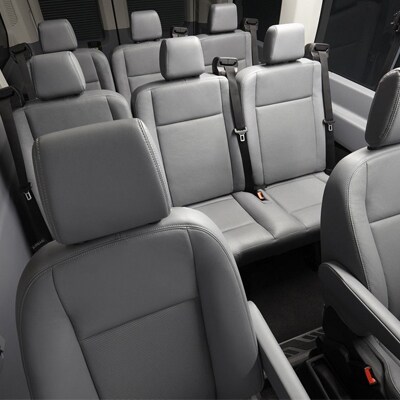 Convenience
The Ford Transit is Quite the People Pleaser
Does your business need require you to transport a number of people at once? The Ford Transit offers generous passenger space and advanced features-such as reclining seat backs-to ensure your guests are forever appeased, and of course, comfortable. We should mention that the Ford Transit isn't just the perfect business van, it's fully capable of catering to your full-size family. With plenty of comfort and convenience features, the Transit can help make family road-trips so much more enjoyable.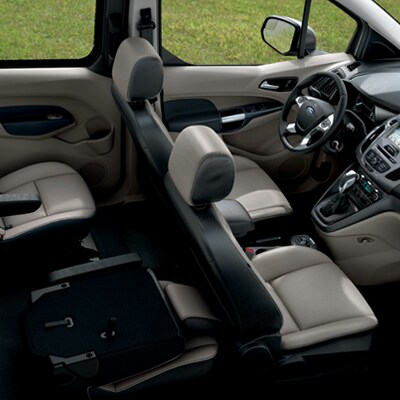 Style
A Modern Interior for the Modern Lifestyle
It's no secret that the average person spends a lot of time behind the wheel-as such, you deserve to be comfortable. The Transit comes with ergonomic gauges in easy to reach places. This way, you will have the features you need to find and maintain your comfort-zone. Further, you will never have to let cargo overwhelm you by taking over your personal space. Instead, the Transit makes storage simple with ample space for your personal or business items.