2020 Ford Transit
Find Yours
View Specials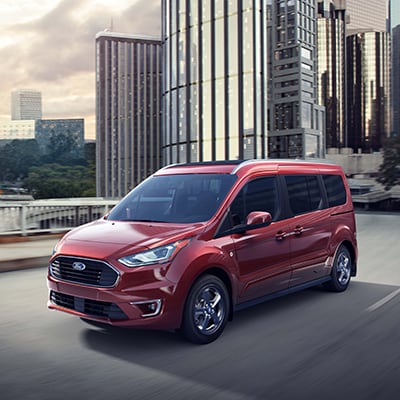 All-Wheel Drive
Get the Job Done with Confidence
The Ford Transit is available with AWD to give drivers an extra boost of confidence when the weather is less than ideal. This AWD system can help you gain traction and maintain stability so that you can enjoy improved handling. This system is also designed so that it doesn't raise the load floor or seat height.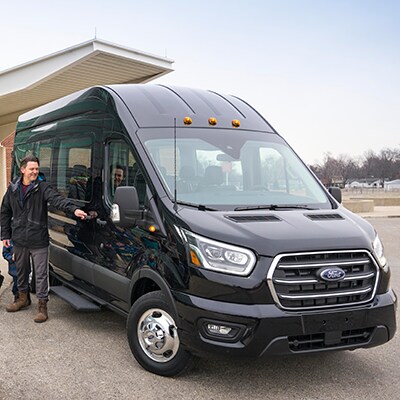 Power Sliding Door
Seamless Loading and Unloading
Getting in and out of the Ford Transit is easier than ever with the available power sliding door. With the touch of a button, you can command the sliding door to open on its own so that you can manage your cargo or get in and out without any hassle.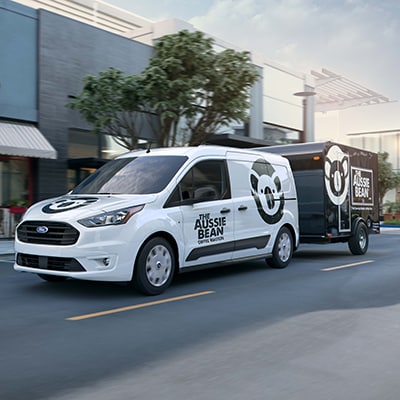 Available 31-Gallon Tank
Keep Going with Fewer Stops
When you need to keep moving, the Transit makes it easier with its available 31-gallon tank. Stopping over and over again to refuel can be a pain, especially when you have a long day of driving ahead of you. The Transit can help you stay on the move longer so that you can get where you need to go.

More Features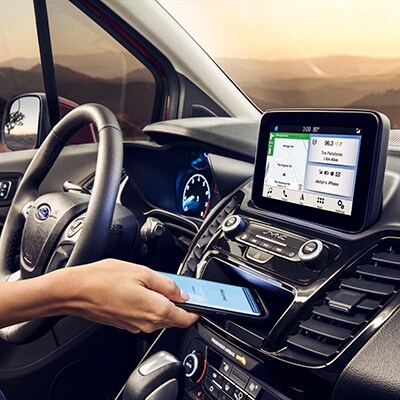 Cargo Space
Plenty of Room to Help with a Variety of Tasks
The Transit is available with three lengths, three roof heights, and two wheelbases so that you can find a model that perfectly suits the kind of equipment you need it to carry. No matter which configuration you choose, you can take advantage of plentiful cargo space and accommodate a wide range of items.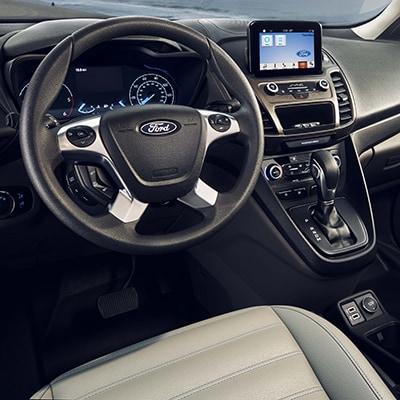 Two Available Center Consoles
Organize Your Supplies
The Transit is available with either a medium or large center console, which can help you keep track of supplies and other small items when you're on the go. If you find that you need extra small-item storage to help you stay organized, the Transit allows you to choose the center console type that best suits your needs.