2018 Ford Taurus
Find Yours
View Specials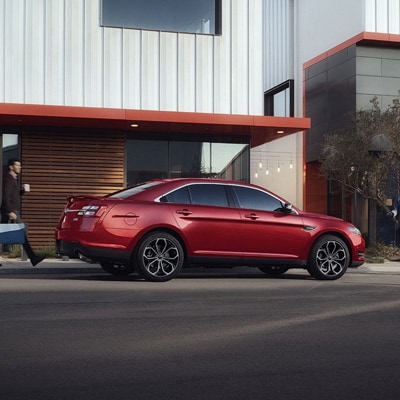 Style
It's Okay, the Taurus Wants You to Stop and Stare
If you're in the market for a sedan that's as sophisticated as they come, you'll want to get a closer look at the Ford Taurus. While the latest variant is advanced and chic, the Taurus blends modern-styling with familiar front-end details that pay tribute it its heritage. This year's Taurus is also sure to turn heads with aerodynamic lines, available HID lighting and distinctive 20-inch wheel designs-but, don't worry, it's perfectly acceptable for others to stop and stare.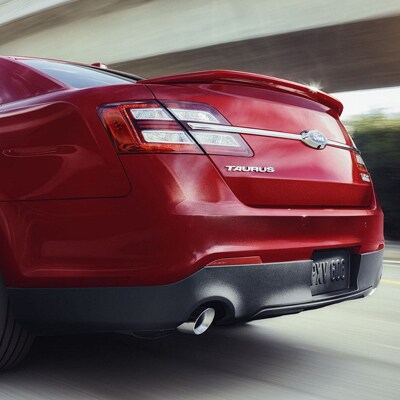 Design
Do You Crave Sport-Like Styling? The Taurus Can Deliver
When it comes to the design, the Taurus is not only sophisticated, it's also pretty sporty. A chrome-tipped dual exhaust system is offered on the Taurus SE, SEL and Limited variants. This feature not only adds appeal to the design, it will contribute to increased horsepower. Drivers can continue to experience design advancements on the SHO model, which boasts a distinctive rear spoiler. Not only is this feature eye-catching, but it helps to enhance efficiency and maneuverability.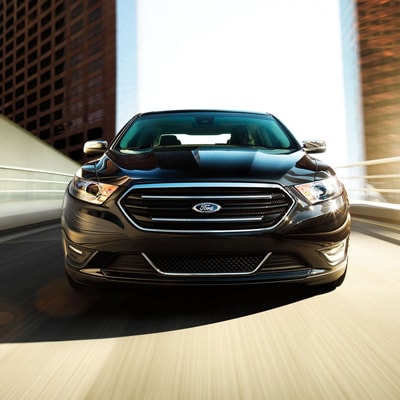 Safety
Choose from a Variety of Advanced Safety Systems
If you choose to drive the Ford Taurus, you will also have your choice of various innovative safety features. With standard and available features such as Adaptive Cruise Control and Forward Collision Warning with Brake Support, as well as a Blind Spot Information System, you can make more informed decisions behind the wheel that are specifically designed to enhance safety for you and those in your path. Add these features and you're bound to feel more confident in tricky driving environments.

More Features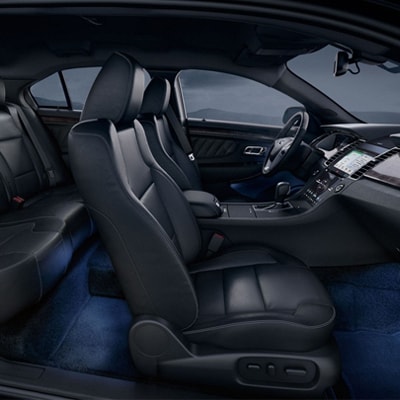 Technology
Interior Styling Designed for Complete Comfort
If you took one good look at the exterior and thought the Ford Taurus was far superior to its class, and of course advanced, you will be pleased to find the theme continues on the interior. In fact, every detail of the interior was specifically designed to deliver a first-class driving experience. With rich materials, advanced technology features and quiet driving comfort, we're confident you're going to love every mile behind the wheel of the new Ford Taurus.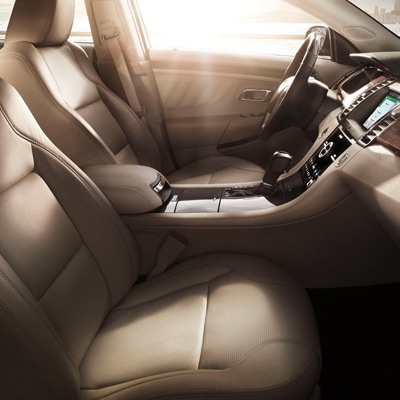 Comfort
Hot or Cold, the Ford Taurus Can Help You Adapt with the Seasons
Here in Missoula, MT, we experience it all from Mother Nature. When the temperatures cool, you will be happy you opted for additional comfort features such as heated front and rear-seats, as well as a heated steering wheel. Of course, it's not chilly here all the time. That's where you will find a need for the cooled front seats feature, which will help you and your front passenger find relief when those hot summer days become too much.