2019 Ford Mustang
Find Yours
View Specials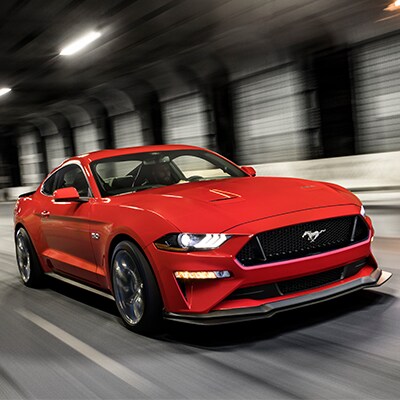 Distinctive, Muscular Design That Stands Out
The 2019 Ford Mustang is one of the most recognizable vehicles on the road. With its chiseled design, its bold front end, and its powerful aesthetic this vehicle is one of the most recognizable and unique vehicles on the road. You will be proud to drive it around, whether you're on the highway or on a local road.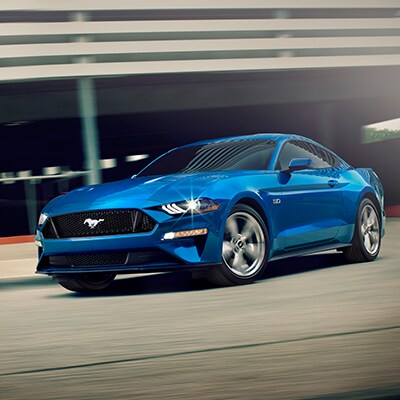 Power Under the Hood
When you step on the gas, the 2019 Ford Mustang will roar in response. That is because, with its 2.3L EcoBoost engine, you can achieve up to 310 horsepower and 350 pound-feet of torque. With this level of strength, you can easily handle any tribulations the road may offer you. Furthermore, this strength will help you stand out from other drivers on the road.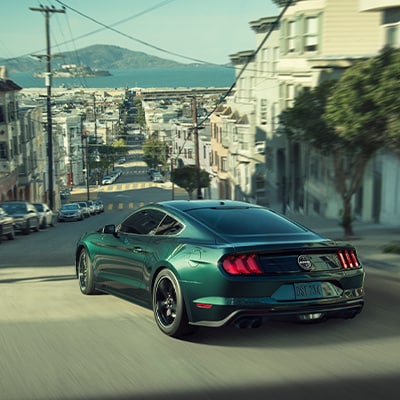 Choose a Driver Mode That Works for You
You should have the power to adjust your driving experience to fit the road you are on. That is why the 2019 Ford Mustang offers available selectable drive modes. With this feature, you can adjust your driving experience to reflect the terrain you are conquering!

More Features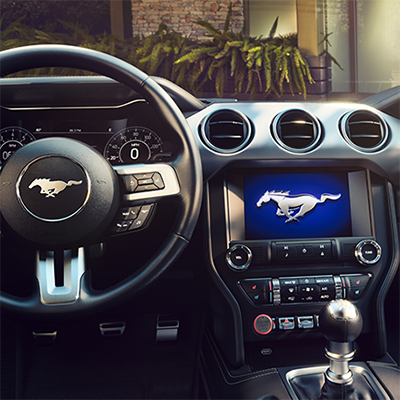 Listen To Your Favorite Band With a Premium Sound System
The best feeling is being able to listen to your favorite band in crystal clarity while you cruise down the road. Thanks to the premium audio system available in the 2019 Ford Mustang - a B&O Premium Sound System - you can do just that, enhancing the quality of your drive and making your travels more memorable.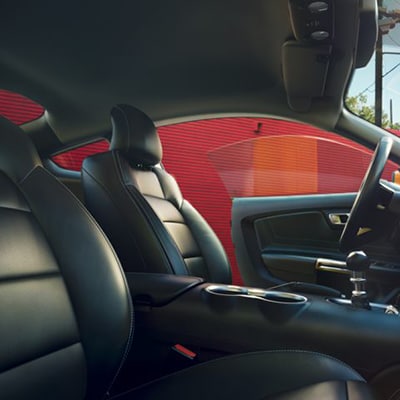 A Refined, Elegant Interior Design
When you slip behind the wheel of the 2019 Ford Mustang, you will see the elegance and refined sophistication on display. All of the features you need are easily accessible, and you will have plenty of leg room to stretch out. Furthermore, up to four people can comfortable fit in this vehicle.