Ford GT Exterior Features


Performance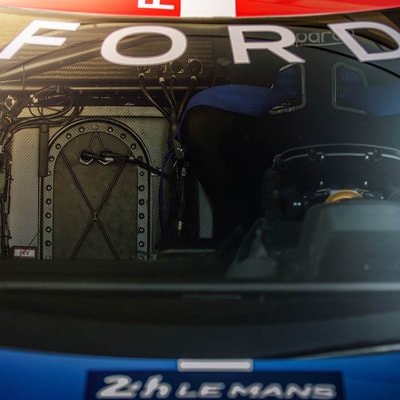 Driven by Pure Performance

The 2017 Ford GT is driven by pure performance. Boasting a teardrop-shape body that's designed to optimize performance, this year's GT is also utilizes a carbon-fiber body along with a 647-horsepower 3.5-liter EcoBoost V6 engine to provide the ultimate in performance. As lightweight as it is fast, the 2017 Ford GT will be sure to provide no shortage of thrills every time that you get behind the wheel of it.

Power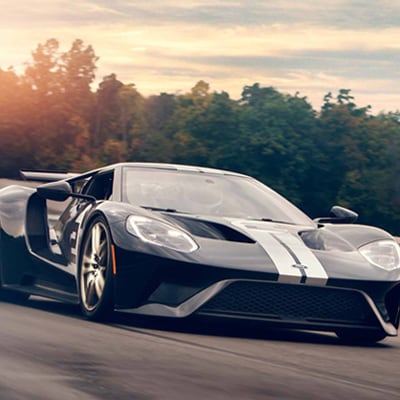 Gear up to Take on the Track
The all-new 2017 Ford GT utilizes advanced lightweight composites, all of which will help to serve Ford's entire product lineup in the future. Comprised of meticulously crafted structural carbon fiber body panels, the Ford GT is designed to provide drivers with one of the best power-to-weight ratios of any vehicle currently in production. What does that mean for you? An even better driving experience.

Stability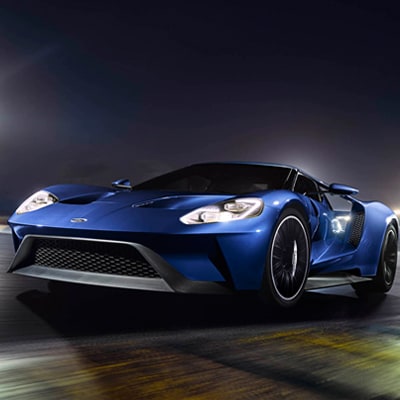 Designed to be Remarkably Aerodynamic
Aerodynamic efficiency was key when it came to designing the 2017 Ford GT. From its tear-drop shape to its visibility-enhancing windshield, this year's GT comes outfitted with everything that it need to minimize drag while also optimizing downforce. Not only that, but this year's model also features fully active aerodynamic components meant to further enhance braking, handling and stability. Meanwhile, an active rear spoiler intuitively adjusts its height and pitch angle depending on conditions.
Ford GT Interior Features


Style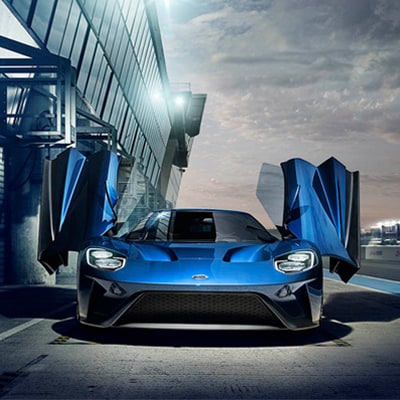 Comfortable Seating for Two

While the vehicle's narrow-profile may reduce space, it provided designers with opportunity to create a truly purposeful interior that utilizes an array of state-of-the-art technologies to ensure performance, comfort and safety. Featuring seating for tow, the vehicle's cockpit can be accessed by upward-swinging doors, and features driver and passenger seats that are integrated into the carbon fiber passenger cell.
Control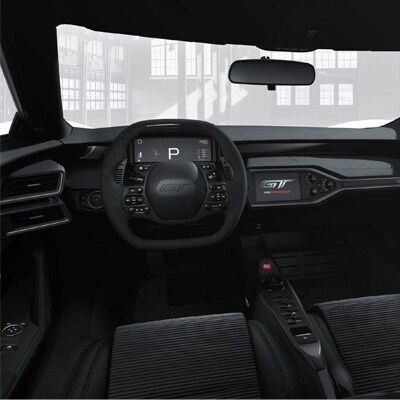 An F1-Style Steering Wheel
Well-outfitted with an F1-style steering wheel, the Ford GT puts all of the necessary driver controls at your fingertips. Providing you with uncluttered access to both the transmission paddle-shift controls, the 2017 Ford GT also features a fully digital and configurable instrument cluster that aims to provide you with a wealth of driver-focused data.
Lithia Ford of Missoula
Conveniently located in Missoula, our team members take great pride in being able to satisfy the many automotive needs of our Florence, Stevensville and Lolo area customers. Our mission is simple, to put each of our customers behind the wheel of their perfect automotive match. Fortunately, with a comprehensive selection of new and pre-owned Ford cars, trucks and SUVs to choose from, accomplishing such a feat is easier than ever before. Not to mention, with an array of loan and lease options always being made available to our customers, you can count on our team to get you an unbeatable deal on the vehicle of your choosing. Ready to start shopping? Then we invite you to stop by our showroom today. Just around the corner from the Missoula Country Club, we look forward to providing you with an exceptional car shopping experience.