2019 Ford Flex
Find Yours
View Specials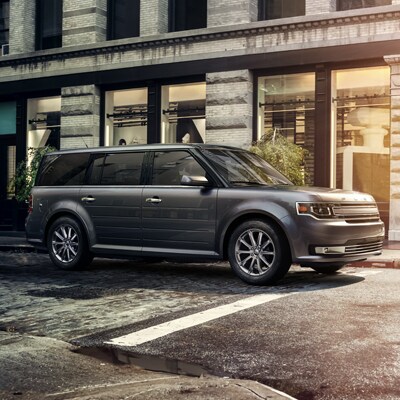 Distinct Exterior Design Helps Set the Tone for the Road
The 2019 Ford Flex is easily one of the most uniquely designed SUVs on the road. With its bold front grille, its aerodynamic body, and its modern aesthetic this SUV proudly exudes a unique brand of confidence. When you are on the road, other drivers will take notice of what this vehicle has to offer.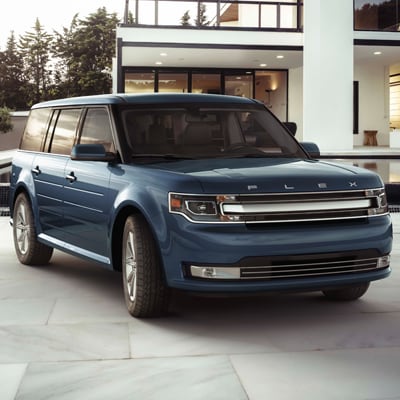 Maintain Your Visibility With Heated Mirrors
When it snows, it pours in Montana. That can make maintaining your visibility difficult, especially if you are driving in the middle of a squall or a snowstorm. With the 2019 Ford Flex, you can take advantage of standard heated side mirrors. Whether you're starting your car in the morning after snowfall, or you are on the road your side mirrors will be free of snow thanks to this feature.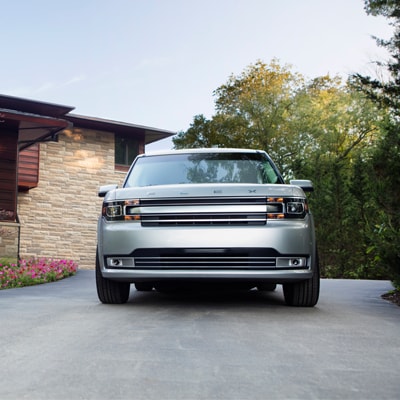 Rain-Sensing Wipers Do the Job for You
When you are on the road and it starts to rain, you may find it annoying to have to adjust your wiper blades. That is why the 2019 Ford Flex offers available Rain-sensing wiper blades. With this simple feature, your wiper blades will turn on automatically when they detect rain or snow on the windshield.

More Features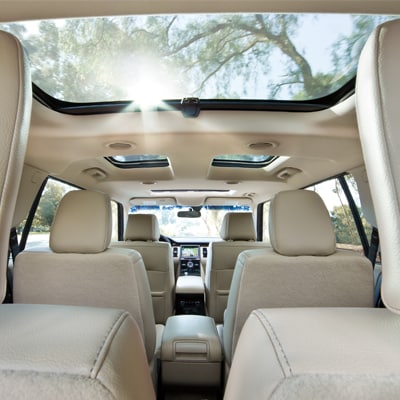 Seat Up to Seven People Comfortable
If you are often driving with a lot of people - either family or friends - fear not! The 2019 Ford Flex has plenty of space for passengers: up to seven people, in fact! With this level of interior space, you can easily stretch out during long drives and enjoy an ample amount of leg room, all while traveling comfortably with people you care about.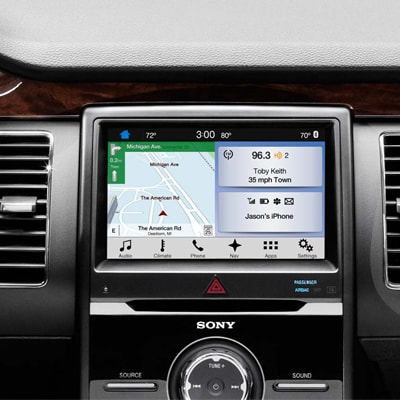 Ambient Lighting Sets the Mood
Every driver wants to personalize their vehicle so that it reflects their personality. You can do this in a number of different ways. However, one of the more subtle features you can utilize to your advantage is the ambient lighting in the front and rear footwells. You can choose from a number of different colors to personalize your driving experience even more.