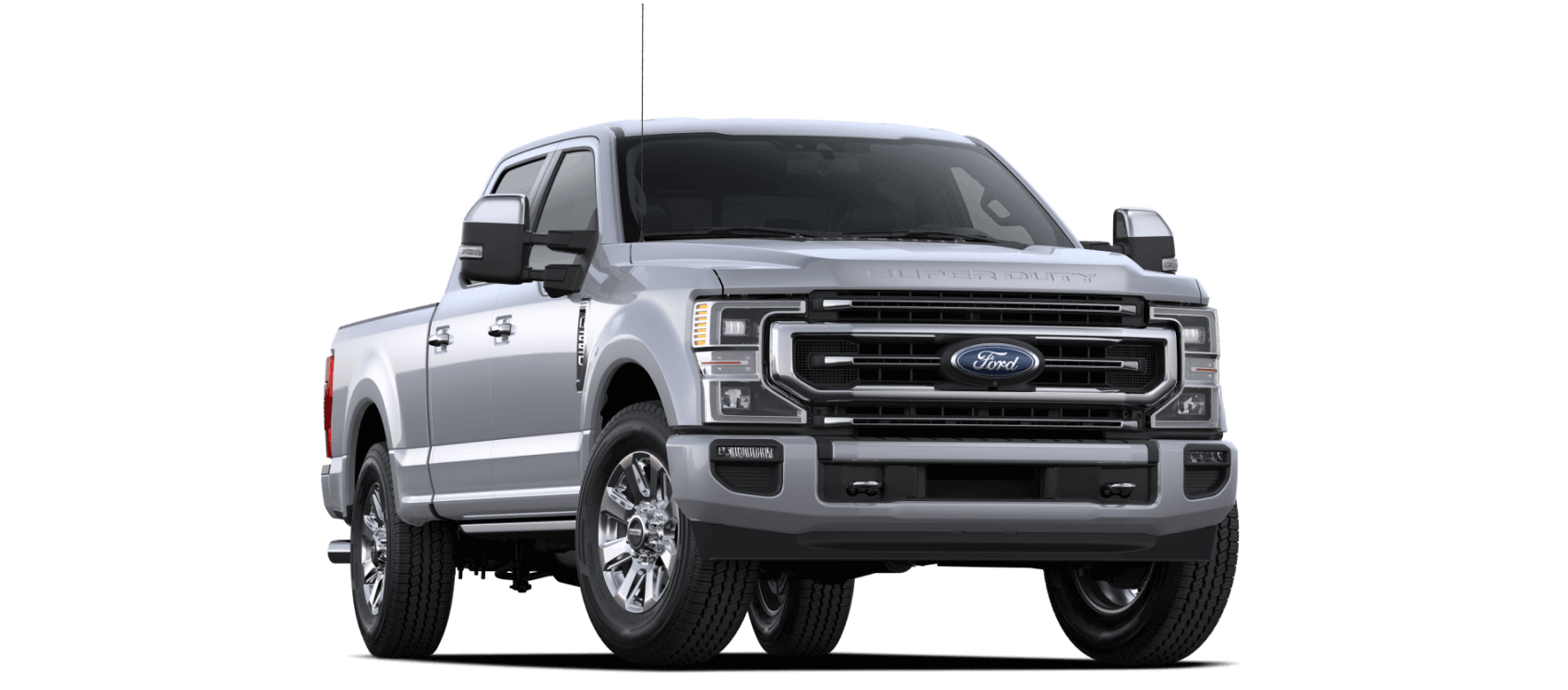 With many modern cabin conveniences and strong capabilities, the 2021 Ford F-250 and 2021 Ram 2500 are two options you will want to get a closer look at when searching for a new truck. Luckily, our Lithia Ford of Missoula team did just that and compares the Ford F-250 vs. Ram 2500 below. Check out how they compare now and see which one is better suited for your needs as you travel, tow, and haul around the Missoula, Kalispell, Coeur d'Alene, and Helena, areas.
Ford F-250 vs Ram 2500: Which Truck is More Powerful?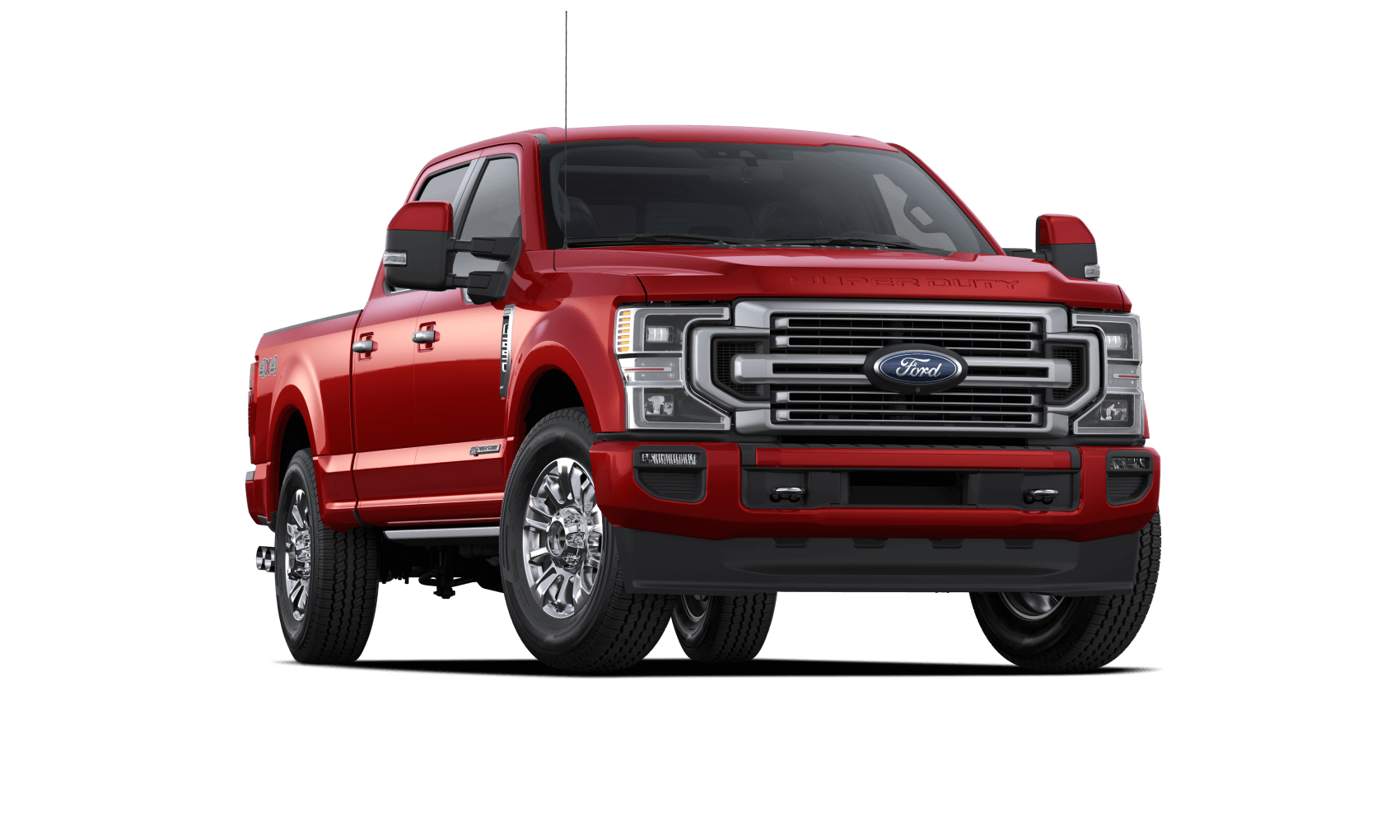 There is no denying that both trucks possess an impressive level of strength. Not only are they built with solid frames, but they each also have robust engines that produce a great deal of power.
With the Ram 2500, that includes the available 6.7L Cummins® Turbo Diesel I6 engine. Delivering 370 horsepower and 850 lb-ft of torque, this engine gives the 2021 Ram 2500 a towing capacity of 20,000 pounds when properly equipped.
Impressive, right? Well, just wait until you see what sort of capabilities the F-250 offers. It has an available 6.7L Power Stroke® V8 Turbo Diesel engine that generates 475 horsepower and 1,050 lb-ft of torque. As far as towing capacity, it's rated for a maximum conventional towing capacity of 20,000 pounds, while the 5th-wheel option improves the Ford F-250 towing capacity to 22,800 pounds, all when properly equipped.
Ford F-250 vs Ram 2500: Bed Space and Payload Capabilities
Both trucks also have beds that make it easy for you to load and unload additional gear you are taking with you. From tools to camping gear, fit it all in the back of your truck bed. You will have slightly more room in the bed of the F-250 since it has up to 78.5 cubic feet of cargo volume. The bed of the 2021 Ram 2500 has a maximum of 74.7 cubic feet of cargo volume.
The 2021 Ford F-250 is also built to handle more weight. Load up the dirt bikes, generator, and any other equipment you need to take with you, since its payload capacity reaches 4,260 pounds when properly equipped. The maximum payload capacity of the Ram 2500 is 4,010 pounds when properly equipped with the 6.4L HEMI® V8 engine.
More Help Day to Day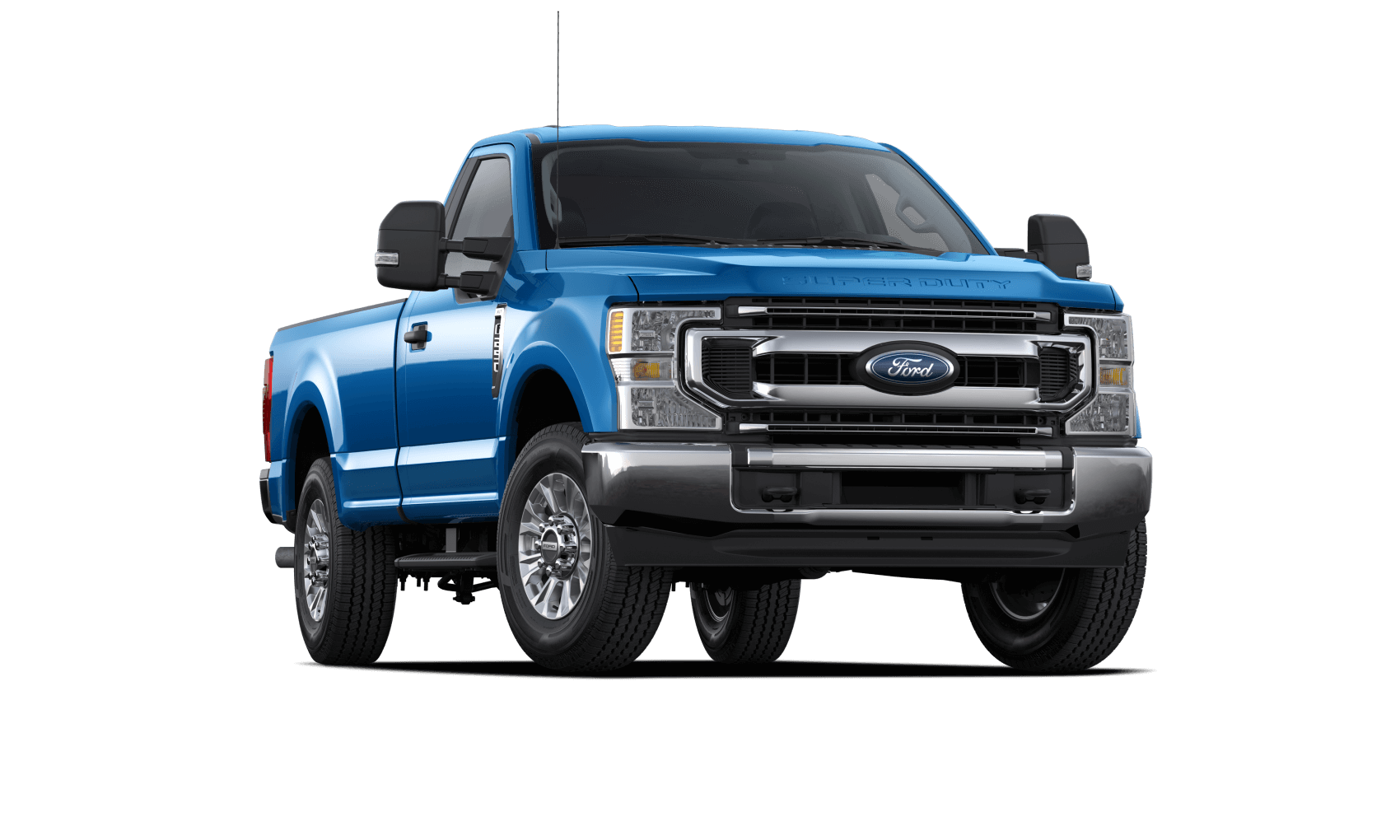 As you travel around in your truck, each of these pickups is designed to give you stable and smooth driving over any road surface or terrain. On top of that, various safety technologies help in a variety of ways, from keeping up with the flow of traffic on the highway to hitching up your trailer.
The 2021 Ford F-250 comes with more advancements, though, that provide added convenience and safety from day to day. While the Ram 2500 has available camera systems to help back up your trailer, the 2021 F-250 has available Pro Trailer Backup Assist™. With this, simply turn the knob the direction you want your trailer to go, and the system will make sure it turns that way as you reverse.
The F-250 also offers Hill Descent Control™. With this available feature, the truck can make sure you steadily make your way down any steep hill, even while towing extra weight.
Find Your New Truck Today!
Whether it's helping you get all your work for the day done, or ensuring you're equipped for excursions to enjoy the natural landscapes around the areas of Missoula, Kalispell, Coeur d'Alene, and Helena, the Ford F-250 is the pickup truck ready for it all!
Come get a closer look at the Ford F-250 here at Lithia Ford of Missoula today and have our team help you figure out which trim level and configuration is best for you!