Ford's F-Series features a range of truck models that offer powerful capabilities, spacious cabins, and plenty of utility. Which exact Ford truck is suited best for the activities you enjoy around Missoula, Kalispell, Coeur d'Alene, and Helena?
If you are looking to tow and haul your personal gear and equipment while also having a vehicle that offers a comfortable drive during your everyday commute, then the Ford F-150 or Ford F-250 might be the one for you. Below, our Lithia Ford of Missoula team gives you a side-by-side look at the Ford F-150 vs. F-250 to see which one you'd prefer!
Performance of the F-150 vs F-250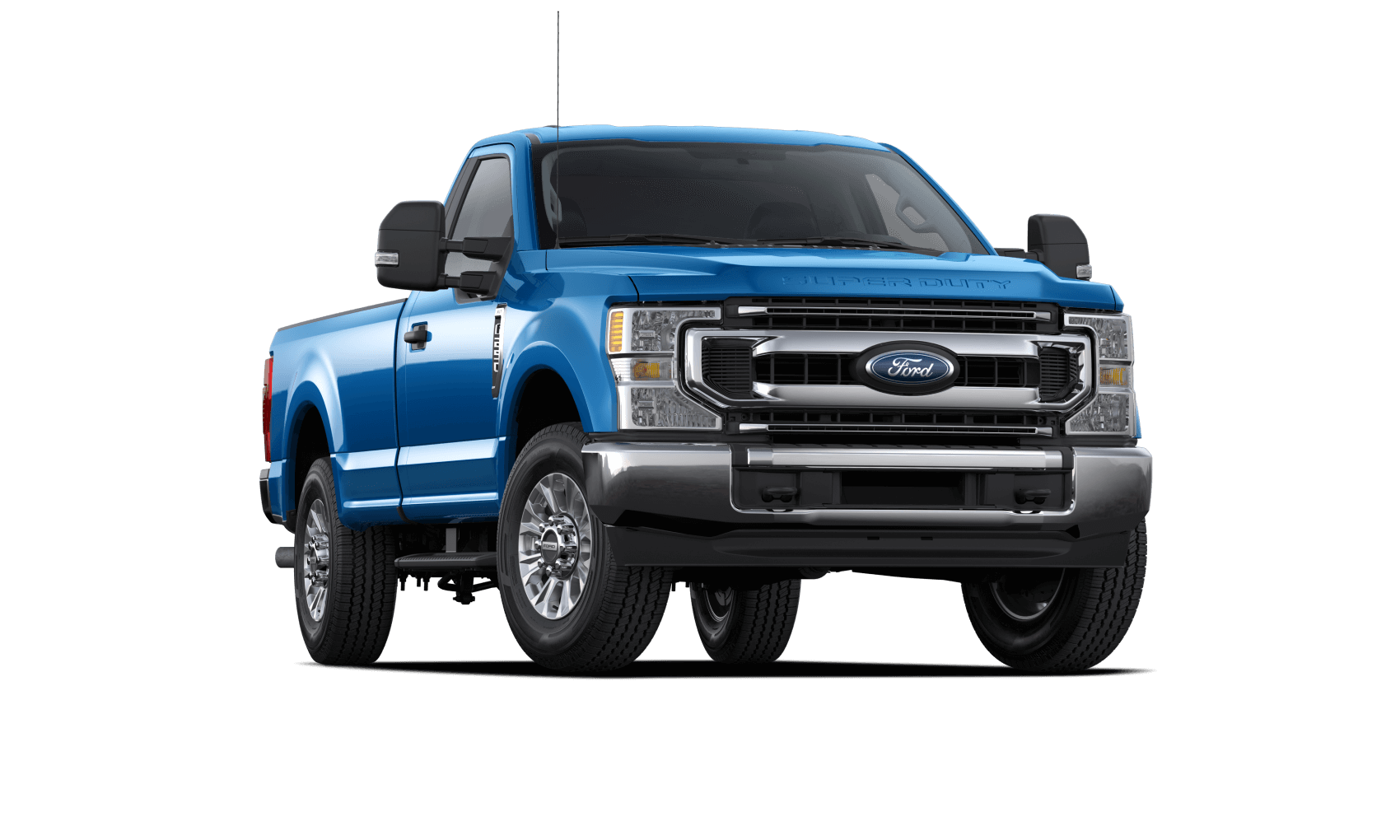 One way to decide which truck makes the most sense for you is to see what they offer in terms of performance. If you are looking to tow heavy equipment, from a large RV or boat to your work trailer, then the Ford F-250 is set to help you pull it along.
That is because it offers a conventional towing capacity of 20,000 pounds and up to a 22,800-pound towing capacity with the 5th wheel/gooseneck option. The Ford F-150 is capable of towing up to 14,000 pounds, so if you won't be hauling extremely heavy gear, it should be more than enough to pull along your equipment. Plus, it has an impressive fuel economy, especially if you opt for the available hybrid engine. With it, the Ford F-150 gets up to an EPA-estimated 25 city/26 highway MPG. 
Overall Size of the Ford F-150 vs Ford F-250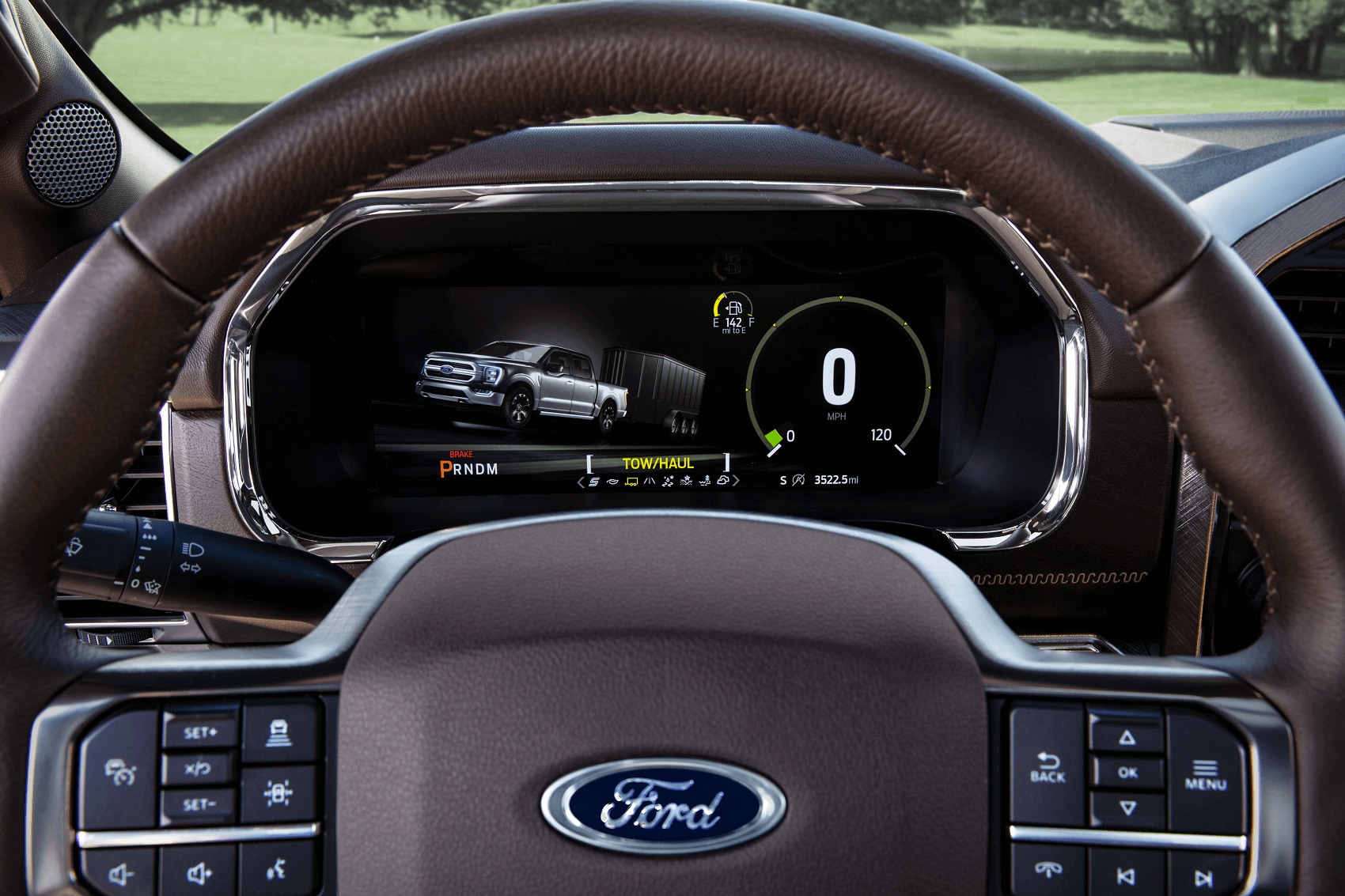 Another big difference between the Ford F-150 vs. F-250 is the size of these two trucks. The Ford F-250 is the larger of the two, which will give you slightly more cargo volume in the bed of your truck. That way, you can pack up more items, whether you are heading out for a weekend camping trip with the family or heading to tailgate before the football game.
Inside their cabins, they both offer nearly identical space for you and your passengers. The Ford F-150, however, offers a shorter overall length, which might be what you prefer if you do a lot of driving in and around the city.
Comparing Their Features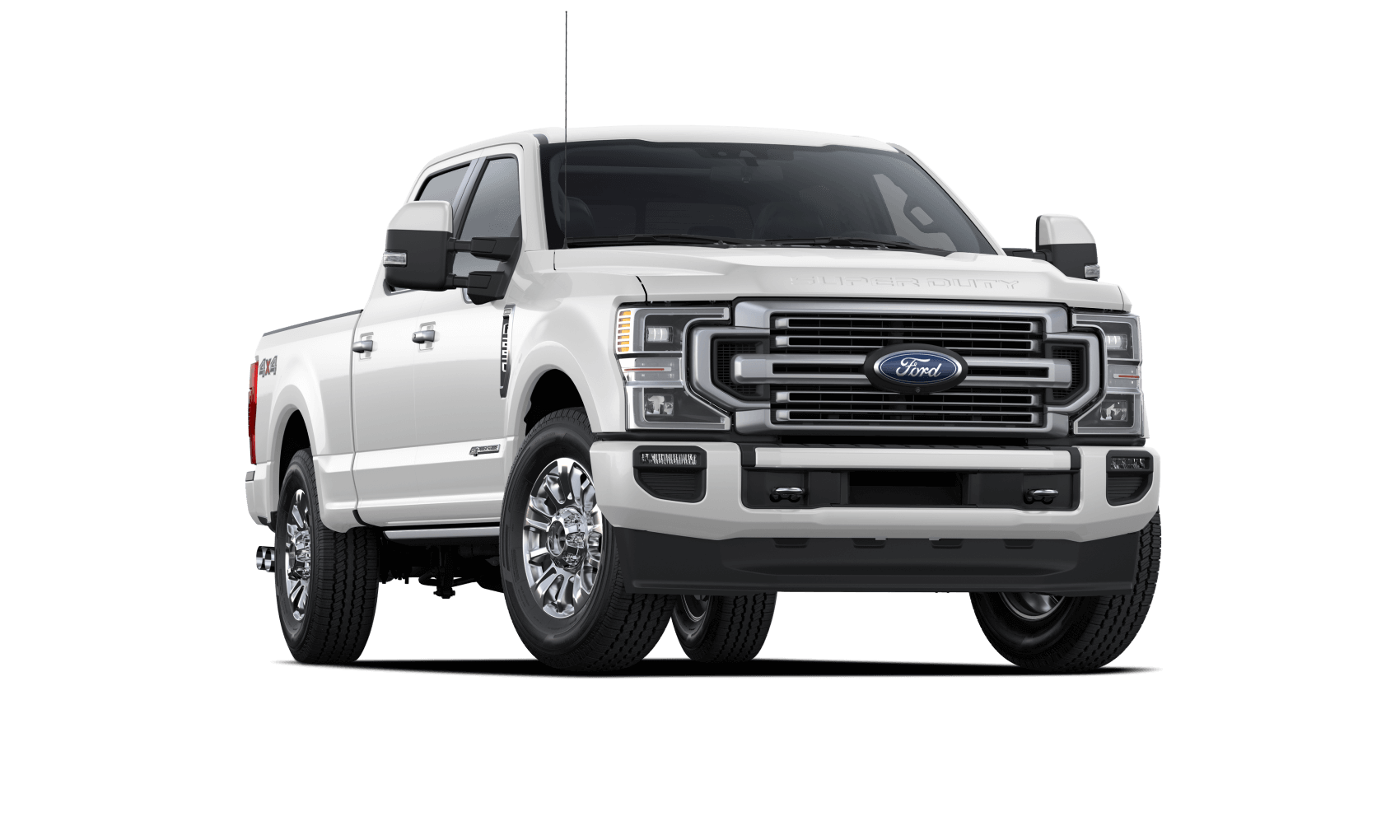 A great benefit of getting the Ford F-150 is that no matter which trim level you get, your truck will be equipped with Ford's SYNC® 4 system. This will give you the ability to access your smartphone's applications right on the 8-inch touchscreen by simply plugging in your phone to the USB port.
This means beyond getting to listen to whatever music you'd like, you'll be able to safely reply to messages, display turn-by-turn directions, and more. While offered in the F-250, you can only get SYNC® 4 in certain trim levels.
The Ford F-250 does come with Ford Telematics™ and Ford Data Services™, which helps if you will be using it as a work truck and will have a fleet of trucks for your business. With these features, you can stay updated with where your drivers are, aware of your fleet's maintenance needs, and find ways to improve productivity and efficiency. 
Should I Get the Ford F-150 or Ford F-250?
The choice between the Ford F-150 vs. F-250 will come down to what you personally need in terms of capabilities and the sort of driving you typically do around Missoula, Kalispell, Coeur d'Alene, and Helena.
With either, you'll get a truck that's tough and durable while also providing you with a comfortable ride inside the cabin. Come check out our lineup of Ford trucks here at Lithia Ford of Missoula and contact us to schedule a test drive in the F-150 or F-250!